The best mini keyboards are a life-changing invention that is designed to transform your world. They are gaining popularity due to their versatility and compact size. Plus, you can get so many connectivity options while using a mini keyboard.
Be it for playing games, or just working on your IPad a mini keyboard makes the whole experience very smooth and relaxing. You have no idea how easy your life can become by using them. Their compact and ergonomic design not only makes your work easy but also quite comfortable at the same time.
Mini wireless keyboards are available in a wide variety and you need to choose the right one that fits your needs and working style. The keys presentation, the design that your hand can hold, and function; are some of the factors you should look for when buying the best affordable mini keyboard for yourself.
Best Mini Keyboards Overview
14 Best Mini Keyboards Review
Let us take a look at the best mini keyboard , which will give you complete information about, what kind of mini keyboard is best for you.
1. Razer Huntsman Mini Gaming Keyboard
Features
Connectivity Technology: Wired – Detachable Type-C
Item Dimension: 4.07 x 11.56 x 1.45 inches
Material:Polybutylene Terephthalate, Aluminum
Razer Huntsman Mini is proof of the fact that it's not always that you can get an amazing operation and performance in a compact size. But, at the same time, you may also need all the extra space that you can get to move your mouse swiftly, that too without any space restrictions.
Anything and everything about the Razer Huntsman Mini keyboard is manufactured keeping the different requirements of users. The most different thing about this mini keyboard is that it features a Razor Liner Optical switch that is designed to be faster than the conventional keyboards.
These switches use light-based actuation technology and have a 30% shorter distance. While the normal ones measures only about 1.5mm. You are sure to experience more smooth gameplay using the Razer mini keyboard.
Another most amazing feature of this keyboard is that it is a highly personalized keyboard having gaming Immersion with Razer Chroma. This means that it fully syncs with all popular games and supports up to 16.8 million colors with backlit keys. Moreover, you can also get a rainbow light effect using the RGB lighting that shines from between the keyboard, elevating your gameplay to the very next level.
What We Like?
Perfect for gamers.
Ergonomic design.
Additional clicky switch option
PBT made keycaps.
Standard bottom row.
Multiple key sideprint options.
Detachable cable.
Final Thoughts
It has an aluminum construction of high quality with a matte finish and a plastic back. The keyboard feels really lightweight and have a very sturdy built. This makes it easy for you to take it along where you go. The keys of the keyboards are Oil-resistant and made from high-quality PBT for durability and for extensive use over a long period of time.
2. Mini USB Wireless Keyboard
The mini USB wireless keyboard by Aodoor is the perfect choice of a mini wireless keyboard for you especially if you travel quite a lot. Just put in the two AAA batteries and you are good to go. The slim and compact design of this keyboard is super easy to take along with no matter where you go.
The mini USB wireless keyboard by Aodoor is a simple plug and play wireless keyboard. It works with a USB receiver, you can just insert it into your device without any hassle. Plus, you don't need to even manually adjust the settings to get it connected along with your device. As it searches and automatically connects to your device.
The keyboard works with a rechargeable battery. It means that you need not worry about getting an abrupt disconnect due to batteries going off. You can charge them whenever you want, to get seamless working without any interruption.
This wireless keyboard operates with two rechargeable batteries. You need to get the batteries separately as they are not included in the package. This is a big plus point for you if your work requires you to travel frequently
What We Like?
Great value for the price
Lightweight
Travel Friendly
Slim Body
Stable Connectivity
Long Range Frequency
Final Thoughts
The mini wireless keyboard has a very slim, sleek, and compact design. That is easily portable due to its lightweight. Moreover, it comes with multi-device connectivity features, whether Windows Vista, 7, 8, TV box, or your android devices. The mini USB wireless keyboard by Aodoor is the most stable one when it comes to connectivity. With 32ft of range and 2.4ghz of frequency, it gives you the most stable connection. For getting connected, just simply plug and play the keyboard.
3. Rii Mini Bluetooth Keyboard with Touchpad
Rii mini Bluetooth keyboard with ratings of 4.1 out of 5 globally, worth calling it the best rii mini keyboard due to its multifunctionality with Qwerty keyboard, touchpad, and backlit LED keys. The shape of this keyboard serves you with a better grip and enhances your working experience on the whole.
It is one of the best mini keyboards that have a 3 in 1 multifunction keyboard with functions. You can get a whole Bluetooth mini wireless qwerty keyboard, touchpad combo in one single option.
Super easy to connect just use a USB adapter. The LED-backlit in the keyboard makes it super easy to use especially in places where there aren't much better lights. This mini keyboard Comes with a built-in lithium rechargeable battery.
This wireless android keyboard is specially designed like a game handle for better grip for gamers for a smooth and seamless operation. It operates from 15m range due to its state of the art advanced Bluetooth technology, with a reliable distort free connection along with the backlit keys no matter where you are.
What We Like?
Various mouse-like inputs
Compatibility with almost all devices
A full range of backlit keys
Light in weight
Travel friendly
Stable long-range Connectivity
What We Didn't Like?
A limited selection of short keys.
Final Thoughts
Not only this but the keyboard offers you a wide range of compatibility options. It syncs perfectly with your PC, iPad, Android Tv Box, Xbox 360, PS3, IPTV, Fire TV Stick, and Amazon Fire TV. You can connect anything that has a Bluetooth driver and it is good to use with it.
4. Apple Magic Wireless Keyboard
As its name suggests this is a magic mini keyboard that is also one of the best mac mini keyboards. It has a very stable construction that is made especially for comfortable typing. Plus, the sleek compact design makes it very portable.
This magic keyboard has a very sleek design that not only enhances your functionality. But also it has a really super comfortable key that makes it really easy to work on it at the same time.
Moreover, it also includes enhanced key features that improve your working style and data input. With a built-in rechargeable long-lasting battery, this will surely be your companion during long work hours.
This keyboard contains a stable scissor mechanism under each key, which not only provides comfort to the users. But also a better and precise typing experience with better comfort than the normal keyboards. Moreover, the sync process is automatic and it does not require any manual settings to perform, so you can start your work right away.
What We Like?
Very Compact Body
Sleek layout
Built-in rechargeable batteries
Automatic connectivity
Works wired and wirelessly
Soundless keys
Feels comfortable
Final Thoughts
Apple Magic keyboard has both options, depending upon how you want to operate it. It can be wired and wireless at the same time adjusting to your working preferences. Its sync function connects to your Mac or Ipad automatically. This keyboard is only recommended for Apple operated devices and only works with MAC and IOS devices.
5. Perixx PERIBOARD-407B Wired USB Mini Keyboard
The quality of this mini usb keyboard is exceptional that allows the keyboard to resist falls and keep it protected and functional all the time. It is compatible with all versions of Windows including XP, Vista, 7,8, and 10. It is ergo designed and recommended for long and commercial work.
This USB wired keyboard comes with a long cable of 5.9 for bringing flexibility to your work. The easy plug and play option enables you to connect with your device right away and start your work. This keyboard despite it being the best affordable mini keyboard has amazing quality and durable construction.
It has membrane switches and made from ABS material that can resist shocks and prevents any damage. No need for any driver to install as it gets easily connected through its plug and play feature. It is compatible with most versions of Windows; XP, Vista, 7,8, and 10.
What We Like?
Good ergonomic design
Portable
Fits in a backpack
Easy plug and play feature
Final Thoughts
The mini wired USB keyboard by Perixx is a mini USB keyboard that comes with a 5.9 ft cable with a plug and play USB interface. It has 11 hotkeys for controlling audio, video, email, internet, and much more.
6.Super Mini Wired Keyboard
Smallest and ergonomic design is perfect and can be used with any kind of use be it in the office, or in school or just at home this is one of the best mini keyboards to get.
The best part about this mini wireless keyboard is that it has a support plug and play that makes it compatible with all desktops and laptop computers. With a smaller size and high quality of PVC used in its making, it becomes durable and comfortable at the same time.
It comes with a laser engraved keypad. The keys to this mini keyboard are comfortable with a good working life. The matte finish protects the keyboard with stable operation and functionality.
The Supermini keyboard by MCSaite is quite convenient and easy to use. With 78 keys similar to the conventional one and its smaller size, increases the comfort and flexibility in your work. The quality of this keyboard is really impressive and lets you feel the prestige of working on it.
What We Like?
Smallest size keyboard
Better grip and operation
Durable PVC body
Anti-slip mats on the back
Final Thoughts
This keyboard is an easy plug and play device, since it is a wired keyboard, connectivity is not a hassle and it is quite reliable.
7. REIIE H9+ Backlit Wireless Mini Handheld Keyboard
You can get this portable keyboard now and enjoy comfortable working with flexibility and convenience. It can also serve as a remote for your Android TV and other smart devices you want to connect to.
These handheld mini keyboards by REIIE are a 3 in 1 multifunction keyboard. With a mini wireless Qwerty keyboard, touchpad and LED-backlit. A functionality of 73 keys makes your work quite easy and comfortable. It has a multi-finger touchpad; from a single finger click as left mouse function, two-finger click as right mouse function to double finger drag and is considered as one of the best keyboard with touchpad.
The shape is quite innovative, compact, and portable. And compatibility to sync with PC, Android Tv box, iPad, and IPTV. The package comes with 1 wireless keyboard, 1 cable for charging, and a user manual.
What We Like?
Compact Design
Portable
Works with a lot of devices
Durable Construction
What We Didn't Like?
Difficult to take out the battery.
Final Thoughts
REIIE H9 wireless keyboard is multifunction with; Qwerty keyboard, touchpad, and backlit keys at the same time. It provides you with a wide range of commands, a touchpad for pace working. And backlit keys that serve you well if you are working in a dark room, late at night. It gets compatible with almost all of your devices.
8. iPad Mini 5/ Mini 4 Keyboard Case
Best mini Ipad keyboard case, ideal for business people, professional studies students, and home use. This case can only be used for IOS operated tablets. If you are looking for something that protects your iPad and increases its functionality, then this is a must buy for you.
It comes with 7 different backlit colors, brightness levels up to 3 times along with a comfortable typing experience both in dark or dim light. It has a built-in Bluetooth with time-saving iOS shortcut keys for fast typing.
The keyboard is small but the layout enables you the same experience of typing due to large style keys. Its scissor-style button design reduces the tapping sound of the keys. It comes with an auto sleep and wake-up function. The spring mechanism construction under each key enables you with a tactile response on each keystroke.
What We Like?
Long battery time
Thin body
Lightweight
Portable
Protects iPad
Increases the functionality of your iPad
Convenient
Final Thoughts
This iPad's best Bluetooth mini keyboard 5/4 keyboard case can fit your iPad mini 4 & 5th generation. For details, you may check the user manual guide available online. It has great quality with a portable hardcover flip case. It not only provides protection to your iPad, but it also provides a stylish look to our tablet.
9. OMOTON Keyboard Compatible with Ipad
This best buy mini Bluetooth keyboard comes with a stable scissor mechanism that is super compatible for nearly all Ipads. It includes an energy saving mode that makes it the best choice of mini keyboard if you travel frequency over the course of your work.
One of the best mini keyboards comes with a specially designed sliding stand for iPad and iPhone for better viewability. It consists of Qwerty layout hotkeys with access to volume, brightness, and better music controls. The stable scissor mechanism provides it with a quieter keyclick sound and a smooth typing experience.
It is compatible with iPhones and iPads; iPad air 3rd and 4th and 7th & 8th generation. The energy-saving mode of this keyboard is exceptional, it lasts about 6 months based on 30 days of continuous use.
What We Like?
Smooth connection with Macbook and iPad.
Solid built
Durable plastic body
Comfortable typing
Swift response
Final Thoughts
The Omoton iPad keyboard is specially designed for iPhone and iPad for minimizing space and bringing value to your work. It comes with a sliding stand for a better visibility angle and it consists of a qwerty layout customized for all Ipads.
10. GK61 Mechanical Gaming Keyboard
It is a small gaming keyboard, containing good gaming options and features. It includes features like; Backlit keys, Gametron optical switches, ABS Doubleshot keycaps, macro recording options. If you are a pro gamer then this is the mini keyboard is just the one you need to get.
It contains 16.8 million colors with multiple backlit keys mode. The Ganetron optical switches provide you to hot-swap and replace switches upon your requirement.
The GK61 ABS double shot keycaps come with a key puller also, which helps you to change them when required. It records macros with customizable options being done through the software. Compatible with Windows 7,8,10, Vista, and Mac OS.
What We Like?
Affordable Option
Standard keys layout
Unique design
Hot-swappable optical switches
Final Thoughts
The GK61 Mechanical gaming keyboard has got a global rating of 4.1 out of 5, which is actually high when it comes to gaming keyboards.
11. Drop ALT Mechanical Keyboard
This mini USB keyboard comes with macro programming enabled. It also includes two USB connectors on each side for additional connectivity. This keyboard is nicely built with good quality and it is quite durable. A perfect choice for you if you are a photographer who is always on the move.
It has a compact layout with 67 keys out of 87. Having no function keys is not a waste as it contains full numeral and arrow keys that make it efficient based on performance. In addition, it has a solid build of aluminum construction with hot-swappable keys and Cherry MX brown RGB switches.
It also contains optimized per-key lighting with millions of colors. Also, you can customize RGB backlighting with a single color or rainbow wave pattern. Moreover, the keyboard's configurator allows you to program macros enabling you to fine-tune your keyboard for games, work, or play.
This mini keyboard includes two USB connectors along each side for better data management options. Plus, the drop ALT Mechanical Gaming Keyboard 65%, is a compact version having 67 keys instead of 87.
What We Like?
Durable construction
Robust body
Hot-swappable switches
Compact design
Presentable look
Easy to understand basic functions
Final Thoughts
With a solid build of aluminum construction, a built-in switch plate and magnetic legs enable it for any setup you are looking for. What other features that make it unique are; hot-swappable switches, optimized per-key lighting along millions of colors.
12. ANEWISH 2.4GHz Mini Wireless Keyboard with Touchpad
The Anewish 2.4GHz is one of the best mini keyboards with touch pad that can be bought at a very affordable price. Due to its game handle design it is a very popular choice among gamers. As it is made to provide maximum control during your gameplay.
These handheld mini keyboards are perfect for gaming as they are designed in a handle shape for better grip while they are in your use. These keyboards are backlit for better viewability and can easily be handheld due to their size.
It does have a touchpad mouse for giving you the freedom to pace to the choices you want to make. It also has built-in lithium rechargeable batteries for your convenience and durable use. These keyboards come with a one-month unconditional warranty, in case you are not satisfied you can get a refund.
You can easily connect this keyboard wirelessly to your Android TV box and serve as a remote control for selecting options with ease and better control. Plus, its also have a touchpad mouse making your work, game, or TV program selection quite easy and faster.
What We Like?
Game handle shape
Reasonable price
Wireless connectivity
Stable connection
User-friendly operation
What We Didn't Like?
Not as such reported to mention
Final Thoughts
The backlit with rechargeable lithium batteries so you don't have to worry about disconnectivity at any time. Also, with good quality, they come with; they are also the best cheap mini keyboards, with the most affordable price that is easy on your pocket.
13. Logitech G Prodigy G213 RGB Gaming Keyboard
The Logitech G Prodigy series G213 are the best affordable mini keyboards when it comes to advanced gaming options. With over 16.8 million colors to match your gaming style, these keyboards are really good when it comes to adding and customizing the feel and style you want to display.
This Prodigy series Logitech is meant for advanced gaming performance with a speed 4times faster than the normal keyboards. The illumination under them lets you easily customize up to 5 lighting zones from 16.8 million color options to match your style.
They do have tactile performance keys for a better gaming experience. Highly appropriate for your music play and control options. This one has dedicated keys for easy play with adjusted volume options.
What We Like?
Value for money
RGB backlight
Sleek design
Durable body
Media controlling options
Final Thoughts
They also do have dedicated keys for playing music, in case you are tired from just gaming you can enjoy your favorite list of songs with straight music controls. So it is not even wrong to call them the best mini keyboards music play. The best part is they come with dedicated media-controlling keys for your convenience and comfort.
14. Portronics Chicklet POR-973 Foldable QWERTY Keyboard
It is a mini keyboard for mobile phone that contains large keys and comes with an ergonomic design for better comfort and ease while you work on it. Just fold and take it along wherever you go. The right choice for you if your work requires you to travel on a frequent basis.
It is a compact design that fits in your pocket easily. Portability is not an issue in carrying this foldable Bluetooth wireless keyboard. Moreover, it is ergonomically designed and contains large keys for better comfort and visibility while typing.
The pairing is quite easy with this foldable keyboard, and it goes compatible with IOS Android and Windows-enabled phones. You can easily charge the battery as it is rechargeable and the backup time is quite substantial, meaning 140 hours on a single charge.
The Portronics Chicklet Foldable Bluetooth keyboard is compact and a pocket-sized one. It is compatible with IOS, Android and Windows enabled phones. It provides a wide range of commands just like the normal keyboards, due to its foldable option it does not go taking space for carrying.
What We Like?
Very compact body
Lightweight keyboard
Easily folds away
Easy press keys
Strong metallic body
What We Didn't Like?
It misses the keys to fast typing
Final Thoughts
It is easy to pair and with a long go rechargeable lithium-ion battery, for giving you a backup of 140 hours on a single charge. This is quite substantial working hours as you can enjoy uninterrupted work without any worry of getting disconnected in between.
Things to Consider To Choose Best Mini Keyboard
Let us take a look at; what makes a perfect mini keyboard? There are certain features to keep in mind before buying a wireless keyboard.
Design and Presentation matters
In order to get the best out of your wireless keyboard, its design should not be a problem especially if you use it on a frequent basis. Go for the ones that are ergonomically designed, compact, and sleek so you don't get trouble while using it. At the same, they should be portable enough that while carrying or keeping them with you, you don't see it as a hassle.
Different functions
The multifunctionality is something you should look for in your wireless keyboard. This will help you use it as a remote for your TV android box, touchpad will allow you to perform your job faster instead of keeping a separate mouse and increasing the hassle.
The hotkey functions will assist you while you want to use the internet, play a video, or listen to music. It should be a device that must lower your hassle instead of increasing it, so keep these in your mind before going for a wireless keyboard.
Versatile Compatibility
Since there are so many versions of keyboards available in the market. Some go compatible with android devices, some with IOS, some get sync easily with your TV box while some get you connected to different Windows operated devices.
The most modern ones despite having a wide range of compatibility options, do have USB ports available too. In case your device is having problems you get connected to it using a simple plug and play options. So go for these ones as they will benefit you the most.
Rechargeable Batteries
If you are always traveling due to work then look for the mini keyboards that have rechargeable batteries. This makes it super easy to take along wherever you are, as you don't have to worry about the power running out.
Construction
When it comes to getting the best mini keyboards that you can get, it is better to look for one that has a durable construction. Though the size of the keyboard may be small a better built keyboard lasts for a long period of time.
Size of Keyboard
A standard keyboard is about 18 inches in width. While mini keyboards can have different measurements. The size range of a mini keyboard varies from 9 inches to 15 inches. The size you end choosing depends wholly upon your preference and use.
FAQs of Mini Keyboards
How to connect a mini keyboard to a phone?
To connect a mini keyboard to a phone, you need a USB cable and use it to connect its one end of the device and the other end of the cable to the USB port of the keyboard.
How is a mini keyboard different from a normal keyboard?
A mini-keyboard as its name suggests has a very small compact size. As the size of the keyboard is small it gives ample space for you to move the mouse along with it. Resulting in less strain and stress on your arms, hands, and shoulder muscles.
Are mini keyboards better for gaming?
Mini keyboards are a popular choice for gamers. Firstly because of their compact size and also because they only include the essential functions and keys required for gameplay. Simple yet basic design helps to boost response time while playing complex games.
What is a mini keyboard?
Mini Keyboards are more or less very the same as the traditional keyboards that we are used to using. The only difference between them is that a mini keyboard has small size keys, that doesn't take up too much space and feel comfortable for working long hours. Moreover, they also work best for gaming as well.
Final Words about Small Keyboards Review
You can find many different variations of the best mini keyboards. Some are 60% compact than the usual keyboards, while some are pocket-sized. I have gathered all the information along with the 15 best mini keyboards. To help you in your journey to find the perfect mini keyboard that fits your requirement. To help you perform your work with comfort & flexibility with versatile compatibility options.
For me, the best mini keyboard is the Rii Mini Bluetooth Keyboard. Due to its amazing operations and functionality. Along with a compact sized keyboard, you also get a touchpad. You don't need to get a separate mouse along with this mini keyboard.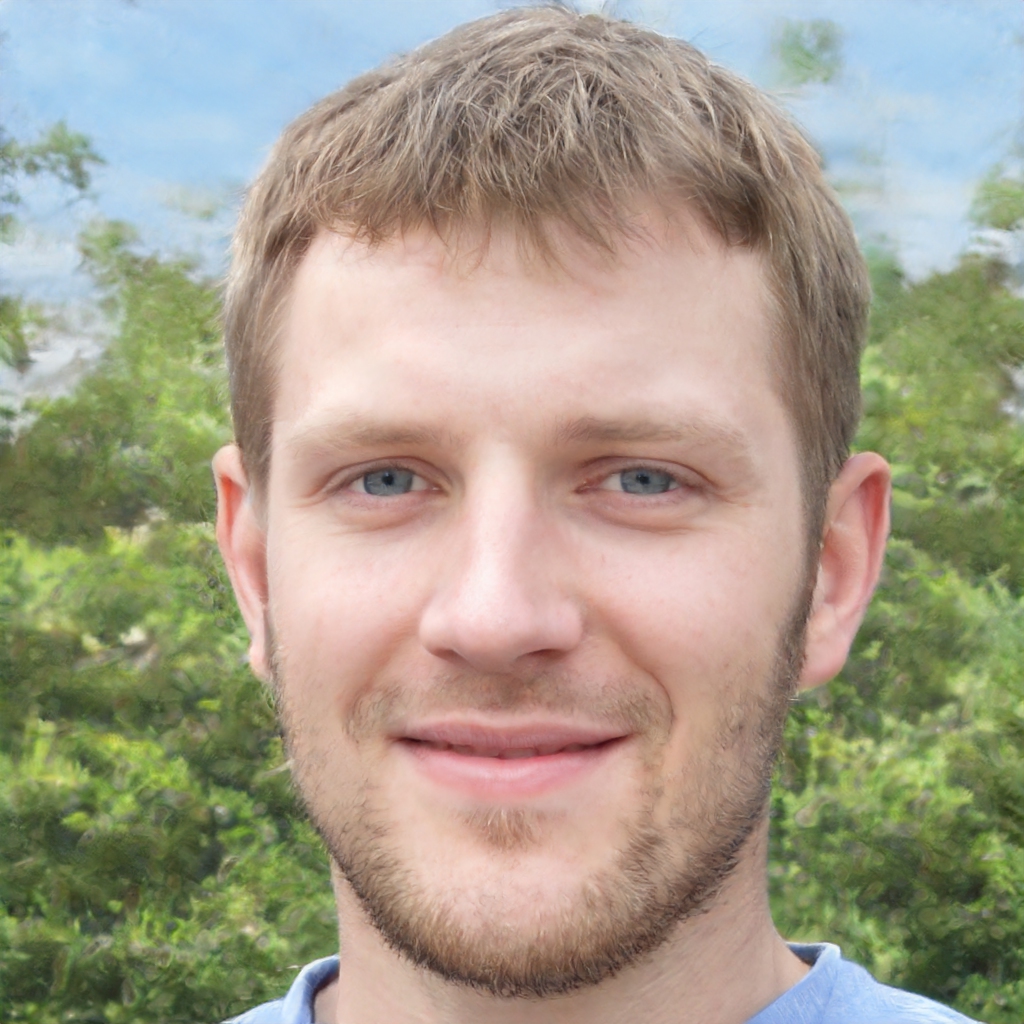 Experience is what matters at the end!!
Hi! This is Jacob Jay – founder of Keyboardgear.com! From childhood to adulthood, I've always remained passionate about IT, and the revolution in this industry, especially gaming on the PC can't go out of my way.  Since I'm an enthusiastic gamer, and I love to experience various gaming accessories, particularly mechanical keyboards, that really boost my gaming adventure manifolds. So, my nerve cells hit me to transfer my experiences into word form and share with others to identify the ideal keyboards perfectly fit for their gaming modes.
I know very well how hard it is to find the high-quality items available on the internet that ought to be exactly the same as seen as on the screen. But the counterfeiters have ruined the user's trust. As I have passed all such situations, I'm obliged to deliver the genuinity and express the same as what I am saying.
So, now, I'm working on the mission to provide very helpful and frankly but trustworthy reviews and guides about various mechanical keyboards, mouses, and other gaming accessories as per my personal experiences and sound knowledge.