Do you know that your keyboard is a hub for millions and billions of germs? Yes, your typing device may look very neat and tidy, but it is a home for living organisms that are hazardous to your health. That is why this article will tell you all about the best keyboard cleaner.
2020 has been all about sanitizing and disinfecting. While you are paying attention to each and every corner of your house, have you ever considered the things you use daily? The keyboard is one of the essentials that you or at least one of your family members use all the time. Believe it or not, there are so many germs and dust particles that get accumulated in the keyboard that are not visible to the naked eye.
This keyboard is a potential source of infection for you and your loved ones. So it's wise to cleanse it thoroughly. Just like you need a dishwashing soap for doing dishes, you need a keyboard cleaner for cleaning your keyboard.
Best Keyboard Cleaner – A Quick Guide
10 Best Keyboard Cleaner Review
1.Hayata Keyboard Cleaning Gel
This keyboard cleaning gel makes cleaning more fun. It is very affordable and can be used again and again. It is designed to ensure that the dirt gets removed from the places that cannot be reached otherwise.
Who does not like stuff that is cheap and does the job exceptionally well? For all the freaks who want to see their house neat and clean, Hayata provides such amazing products that will make your job very easy.
This cleaning gel by Hayata cleans your keyboard without creating any mess. It will remove all the crumbs and dirt particles that accumulate within the keys and make them stiff. This gel can reach the narrowest places of your keyboard with ease.
At such an affordable price, you get four gels. What even more exciting is that an individual gel can be reused more than 10 times. You can use it to clean the keyboard until it becomes transparent.
This keyboard cleaner gel is pretty simple to use. Make sure your hands are dry as you don't want it to get sticky. It would be feasible to knead the dough in the shape of the keys so it can work more efficiently. Now press the gel 2 to 3 times on the keyboard and then lift it up, and you will find the surface all clean.
Now you might be thinking that the gel would have become dirty, so how can you clean the whole keyboard? So let me tell you that only a small part has captured all the debris. You just have to fold the gel in half and start cleaning again.
When you are done cleaning, keep it back in the bag and store it in a cool, dry place. This gel cleans not only keyboards but also toys, tables, and mobile phones. The cleansing gel is made from 100% environmentally safe materials that are biodegradable and nontoxic. So you don't have to worry about any health problems.
What We Like?
Efficient cleansing action
Non Sticky
Nontoxic
Reusable
Easy to use
What We Didn't Like?
Some people don't like the texture
2. OXO Good Grips Electronic Cleaning Brush
It is a product that makes your life easy. You don't have to put in a lot of effort to remove the dirt from your keyboard. It works like a magic wand that just sweeps away all the bad and reinforces tidiness and freshness.
If you are someone who likes to buy extraordinary stuff for daily use, then you must have heard about Oxo. It makes products keeping in mind the daily requirements and use of things. It has everything for your house chores that make your life easy.
Oxo's laptop keyboard cleaning brush has a nice and sleek look, which defines how ergonomic it is. This blue colored brush features a brush at one end and a wiper at another.
The brush has soft bristles. They sweep away dust and other debris between and within the keys. The softness of the bristles ensures that it is safe to be used for delicate stuff. The silicone wiper removes the dirt from all the smaller spaces that are difficult to be reached. So, in short, this keyboard cleaner makes sure that not even the slightest trace of any impurity is left.
This electronic cleaning brush by Oxo gives a nice and firm grip. You would feel as if you are holding a pen. So do you know what's the significance of that? Let me tell you, due to its pen-like shape, you can reach the most difficult corners with ease. This will also help you clean not only keyboards and computer screens but also delicate stuff like camera lenses and cell phones.
Another amazing fact about this Oxo keyboard cleaner is that the silicone wiper has a protected cap. So this makes it very convenient for storage. Also, the bristles get retracted, so they don't get destroyed when not in use.
The compact pen-like size of this cleaning brush makes it convenient for storage. It is portable as it does not require a lot of space and can be kept in the laptop bag all the time.
What We Like?
Sleek Design
Reaches the smallest corners
Suitable for delicate stuff.
Portable
Easy to Store
Soft bristles
3. Meco Rechargeable Mini Vacuum Cleaner
This vacuum cleaner makes your job very easy. It works effectively to render your keyboard germ and debris free. The powerful battery and the amazing suction power makes it worth the price.
Who does not like to get their work done in the blink of an eye? Well, Meco provides such products that add comfort to your lifestyle. This Meco rechargeable mini vacuum cleaner cleans your keyboard like a breeze. It has a powerful suction that ensures that no debris like hair, crumbs, and dust particles are left on the keyboard. It will make your keyboard 100% hygienic.
It has two different nozzles for effectively cleaning the keyboard. The flat nozzle inhales solid particles like pieces of paper and crumbs. The brush nozzle sucks all the dust and ash particles making sure that no dirt is left. These features make this vacuum cleaner the best keyboard cleaning tool.
This keyboard vacuum cleaner is powered by a rechargeable 2000 mAh Li-battery. You just have to charge it for 200 minutes, and then you can use it freely. As this is cordless and has a compact size, you can carry it with you wherever you want.
Cleaning this keyboard vacuum is pretty simple. You just have to open the dust collector, take the filter net out and wash it thoroughly. It gets cleaned this simply and is ready to be used again.
Being small in size, it can reach the smallest places with ease. It has amazing suction power, and the price at which it comes in is quite affordable. So this product is hands down the best keyboard cleaner.
What We Like?
Powerful suction
Cordless.
Easy to use
Long battery time
Portable
Easy to clean
What We Didn't Like?
Some people don't like the suction power
4.Computer Keyboard Cleaning Brush Kit
This keyboard cleaning kit will help you clean your laptop. Different brushes help you get rid of dust from each and every corner of the keyboard. The brush set comes at an affordable price. You will never regret buying it.
If you are someone who has OCD about cleaning and doing things the right way, then this cleaning brush kit by APBFH is for you. It has everything that you may require while cleaning your laptop and keyboard.
This keyboard brush kit has a wide variety of brushes that are of high quality. The bristles have different sizes and hardness that make the brushes particular for one purpose. The small brushes have soft bristles that are perfect for keyboard and screen. The big brushes have hard bristles, which are ideal for scrubbing.
The bristles are made of nylon hence durable. They won't come off as ordinary bristles do. These brushes are flexible enough not to make any scratches. The handles of the brushes provide a comfortable, firm, and non slip grip. This set of brushes is specifically designed to be anti-static. They are lightweight and can be carried conveniently.
This best keyboard cleaner kit removes all the dust and crumbs from your keyboard. They are very effectively designed to serve the purpose. Not only a keyboard and laptop, but they can also be used to clean the camera, pcb, sewing machine, shaver head, and other electronic devices.
What We Like?
Multiple brushes
Different sizes and shapes
Soft Bristles
Works effectively
Easy to Use
Nonslip handle
Flexible
5.Cyber Clean 25054 Home & Office Foil Zip Bag
This cleaning compound will make sure that all the dust and crumbs are removed from the keyboard. It's very relaxing to work with even your children will rush to clean things with it.
If you are into cleaning and keeping your stuff neat and shiny, then you must have heard about Cyber Clean. It makes products that make cleaning so much fun and effortless. Cyber Clean Home and office foil zip bag is a viscous elastic compound. It is a biodegradable product that has absolutely no toxins. It will cause no harm to your health.
Now you must be wondering how to use it, then let me tell you that it works in a fun way. It has a slime-like texture, you have to mold it into the desired shape and press it 2 to 3 times on the surface of the keyboard. Now fold the other half and clean another part. Make sure that your hands are dry.
This best keyboard cleaner can reach the tiniest of the places where even a brush can't reach. It is a patented high tech cleaning compound having an amazing swiss formula that can reach the smallest cracks.
What is most amazing about this keyboard cleaner is that you can use it again and again. The debris accumulated after each use is microencapsulated into the compound. The package has a color guide, which indicates the strength of the compound. After using the compound, you can keep it in the airtight resealable zip bag in a cool and dry place.
What We Like?
Easy to use
Efficient Cleaning.
Reusable
Non Sticky
What We Didn't Like?
Not suitable for mechanical keyboards
6.Metro Vacuum MDV-1BA DataVac Pro
If you want a portable and lightweight vacuum cleaner for the keyboard, this product will be your correct choice. The company is giving multiple accessories along with the vacuum cleaner, and hence with one product, you can clean all your computer accessories.
Are you looking for a high-quality, lightweight, and cost-friendly vacuum cleaner that can easily clean your computer? You should definitely buy a metro vacuum MDV-1BA data vac pro as it can easily clean all your computer parts in a very short time.
We all know cleaning the keyboard and removing dust in between the keys is the most difficult task. Well, to make cleaning easier and more reliable, this vacuum has been developed to make sure that even the tiniest of dust particles blows away from the keyboard, making it germs free and safe for you to use.
The material of this best keyboard cleaner is steel, thereby assuring you that once bought, it will help you for a longer period as it will not get damaged easily. The vacuum is lightweight and is easily portable because of the shoulder strap it has.
The best thing about this vacuum is its accessories, which ensure that dust and germs will be cleaned even from those areas of the keyboard that can not be reached easily. The accessories also include a retractable keyboard brush, which is very useful. The soft bristle brushes, the micro-cleaning tool kit, and the crevice tool trap dust from each keyboard area, making it clean and usable for a longer time period.
Metro vacuum has made this vacuum cleaner in a way that the vacuum is sustainable. It works as an alternative to canned air and has given five paper waste bags so that once it gets full can be disposed of rightly.
What We Like?
Lightweight
Soft bristle brushes
Portable
Easy to Use
Multiple attachments
What We Didn't Like?
Vacuum heats up quickly.
Motor burns down.
7.Falcon Dust, Off Compressed Gas (152a) Disposable Cleaning Duster
If you want to purchase such a cleaner that cleans multiple things, then you should, for sure, buy this product by Falcon safety. You do not have to make efforts to use this product and can easily carry this product wherever you want because of it being lightweight.
Do you want to clean your keyboard and other computer parts effortlessly? This disposable cleaning duster by Falcon is definitely for you as you have to do nothing but press the bottle, and the compressed air will come out of the bottle and clean all the germs and dust particles on your keyboard and make it look clean and new.
The product is lightweight and has a long straw with it so that the compressed air can go to even the narrowest parts of the keyboard easily. You can remove the straw as per your requirement, but for cleaning a keyboard, you will definitely need such a thing that can easily remove dust in between the keys, and for such purpose, this product and the long straw is probably the best combination.
The best thing about this keyboard is that not only the computer but you can clean other things as well, such as windows furniture, etc. Since the product can be used for multiple purposes, you should definitely pay a slightly higher amount that this product is offering, as it is worth buying.
Usually, these types of products cause difficulty in breathing while cleaning. But this best keyboard cleaner spray is made to prevent inhalant abuse making sure that you can easily clean off all the dust without having any harmful effects on your computer or yourself. Unlike the competitor's products, Falcon has added bitterant in the manufacturing of this dust remover so that the inhalation factor wipes off.
Falcon safety has aimed to produce such products that are sustainable for this world. The compressed air duster is also made by ensuring that it causes no harm to the appliances, people, and the world by making it ozone free. The product can be disposed of easily, confirming that it is 100% safe to use and buy.
What We Like?
Long Stick to reach all the areas
Lightweight
Prevents inhalant abuse
Cleans the keyboard effortlessly
Sustainable
What We Didn't Like?
The air does not come out of the bottle easily.
8.Cleaning Gel Universal Dust Cleaner
The cleaning gel by ColorColra might be the perfect pick for you to easily clean your keyboard without doing much to apply the gel. The gel is easier to apply and can be used on all the items irrespective of their material. Hence, buy this gel and enjoy its benefits for a longer period.
Who does not want a multipurpose product that, too, can be used multiple times? To end your search for such a product, I have found the cleaning gel universal dust cleaner that was primarily made for cleaning the keyboard, but it can clean your computer, furniture, car, or anything you want. Sounds interesting, right? Well, its application is even more interesting.
What you have to do is that you take out the required quantity of gel from the jar, convert it into a ball, and then spread the gel slowly onto your keyboard or the thing you want to clean. Once you have covered all the areas, take out the gel, and you will see your neat and clean keyboard or another item as the gel will trap all the dust particles. You don't have to discard the gel after using it for once, as you can use it till the time that gel's color turns dark.
You might be having a question that it's a gel, and hence it might get stuck on the keyboard and damage your precious item. Well, the best part about this product is that it is not at all sticky. You easily apply the gel on the keyboard and remove it easily with no extra effort or damage to your item.
No matter if you want to clean an electronic appliance, your car, or want to remove your pet's hair, this gel by ColorColra will wipe off all the dust and germs within no time and no efforts by your side, leaving behind a clean, shining, and newly looking item.
Another exceptional quality of this cleaning gel is its material. The gel is made up of biodegradable material, ensuring that you will not face any consequences, any skin burning, or damage to your item while applying the gel.
You might be wondering about the high price of ColorColra, but trust me, the work this gel does rightly justifies the amount charged by the company. This one gel could be used for 5 to 6 months and on multiple items, and therefore the money you will spend will be worth spending.
What We Like?
Completely pull off dust particles
Odorless
Non Sticky
Durable.
Multi-purpose
Easy to Use
Reusable
What We Didn't Like?
The texture of the gel is very moist
9. EasyGo Compucleaner 2.0
This keyboard cleaner will make your cleaning job very easy. Its amazing features make the device 100% germ-free. Its amazing built quality makes sure that it lasts for a long period of time.
We all love products that help us do our job quickly. EasyGo Compucleaner is a product that makes cleaning more fun and hassle-free. The high pressure device quickly removes all the dust and dirt, making the keyboard look clean as you have just bought it.
The device comes up with an extra-long cord, ensuring that the air will reach all the keyboard parts and blow off all the dust particles hiding in the narrow sides. You just have to press a button, and high pressure air will start coming off the device. You have to blow it all over your keyboard, and that's it; your keyboard is free from all germs and dust.
Another best part about this keyboard brush duster is that it can be used on multiple items without causing any damage to the products. No matter if you want to clean a keyboard or an office table, this device by Compucleaner will clean all the dust particles from wherever you want.
EasyGo CompuCleaner is the best computer keyboard cleaner as it is biodegradable, hence causing no harm to people and the world, unlike the air can sprays. It comes at a high cost compared to sprays, but you need to spend only once on this product and enjoy cleaning and maintaining your keyboard for a longer period.
You will get a couple of accessories with this device with which you can clean multiple items easily. All the accessories can be easily attached and detached from the cleaner, making it one of the most durable and easy to use keyboard cleaner.
This air dust for the keyboard is the number one choice of professionals who provide services to computers. Therefore you can buy this product without any doubt about its working and the quality of cleanliness it has been providing.
What We Like?
Removes dust and dirt from the narrowest parts.
Works for a longer period.
Easy to use
Durable
Biodegradable
What We Didn't Like?
The machine makes loud noises.
10. AFMAT Cordless Air Duster
There are very few user-friendly products available, and this air duster is one of them. It will help you remove every bit of debris from the keyboard. Its amazing features make it worth the price. You would never regret buying it.
Do you want to know the best keyboard cleaning tool ? You should buy the AFMAT cordless air duster that is the best keyboard cleaning solution.
If you want to clean your keyboard or any other item deep and want to make it look like you have bought a new one, you should for sure buy this product by AFMAT. The device releases powerful air that cleans the tiniest dirt particles that no other cleaning product can catch.
Want to know one of the most unique features of this product? The device is rechargeable, which means you charge it for three hours and use it for 30 minutes without any cord attached to it, making it easy to use.
The device is a bit expensive but trust me, it will be one of your most worthy spendings as it will help you in cleaning for a longer time without requiring any repair. The design of this device is made in a way that you can easily handle it and can clean your desired item. The most difficult product to clean is the keyboard, but the long chord with this device has made the cleaning easier as it can easily clean the hard to access parts of the keyboard.
AFMAT cordless air duster is one of the best keyboard cleaning solutions that allows you to save your energy and time and effortlessly make your keyboard clean and free from dust and germs. This device's maximum rotating speed releases maximum air pressure that cleans all the dust particles within no time.
If you are one of those who are extra careful in terms of the product's sustainability, then this device might be your perfect pick as it is made with the view of keeping this planet safe and securing the limited resources on the earth by making it an alternative to compressed air.
Things Required to Clean a Keyboard
After understanding the need to clean the keyboard, the first and foremost query people have in mind is how to clean it. So here is all you need to know about cleaning your keyboard. There are the following three types of keyboard cleaners available, you have to choose in accordance with the amount of dirt on your keyboard.
Types of Keyboard Cleaners
Goo
Handheld vacuums and air blowers
Brushes
Goo Keyboard Cleaner
Goo that is available as cleaning gel helps to clean moderate amounts of debris. It picks up hair, crumbs, and pieces of paper. It is super easy to use and makes the keyboard neat and clean.
Goo comes at a very affordable price. What is even more interesting about it is that it has great cleaning strength. Thus, it can be used again and again. Goo has micro absorption capability, so all the dirt accumulates in it very conveniently. It is perfect for time to time cleaning of the keyboard.
Handheld Vacuums and Air Blowers
Vacuums are the most effective way of cleaning the keyboard. They are used for thorough cleaning of deep-seated dust particles. They can reach the tiniest places and clean the keyboard making it as clean as it was when you first bought it.
Most of the vacuums are cordless. They have a powerful rechargeable battery. Being cordless and compact in size, they are convenient for you to carry. They have a powerful suction power that makes sure that not even the slightest of the dust particle resides in the keyboard. Vacuums and air blowers make your keyboard 100% clean.
Vacuum cleaners and air blowers save your time and make your work easy. In this article, I have reviewed affordable and high-end handheld vacuum cleaners and air blowers that have amazing features.
Brushes
Brushes are another means of manually cleaning the keyboard. If you pay attention to every bit of the detail, you should go for brushes.
There are different kinds of brushes available. Each one has a specific task. There are brushes with soft and flexible bristles that are perfect for cleaning the keys' interior without removing them. Also, some brushes have stiff bristles that serve the purpose of scrubbing.
All in all, brushes can reach the keys' interior, removing all the debris that has been hiding. The bristles are soft enough not to cause any scratch on the keyboard.
How to clean keyboard without compressed air?
Cleaning a keyboard is not a difficult job. You can easily clean your keyboard without using compressed air. Follow the following steps.
Switch off the keyboard. Disconnect all the wires and USB attached to the keyboard. Also, remove the batteries. This is important for the safety of yourself and the keyboard. You don't want any part to be damaged.
Now turn the keyboard upside down and shake it gently. This removes all the debris that is accumulated between the keys and other hidden parts. Keep shaking it until you hear no noise of debris falling or on the keyboard. You have to shake the keyboard carefully as you don't want any internal damage or mishandling.
Wipe the keys with a cotton swab dipped in isopropyl alcohol. This kills all the germs and disinfects the keyboard.
You can also use brushes to remove the debris. Brushes have soft and flexible bristles that can reach the narrowest spaces and remove all the dust particles.
Final Thoughts about Keyboard Cleaners
It's important to keep your surroundings hygienic. The keyboard is our everyday use equipment. It can be a house of billions of germs, so choosing the right product to maintain its cleanliness is important. I hope by now, you would have selected the best keyboard cleaner. For me, the best one is EasyGo Compucleaner 2.0 keyboard. It comes with multiple accessories that help you clean the keyboard thoroughly. It has amazing features that help you maintain the hygiene of the keyboard.
If you are still confused, just think about what product you find the most convenient to clean your keyboard. Also, your price range is an important point to consider. Just pick the one you find the most suitable. Happy shopping.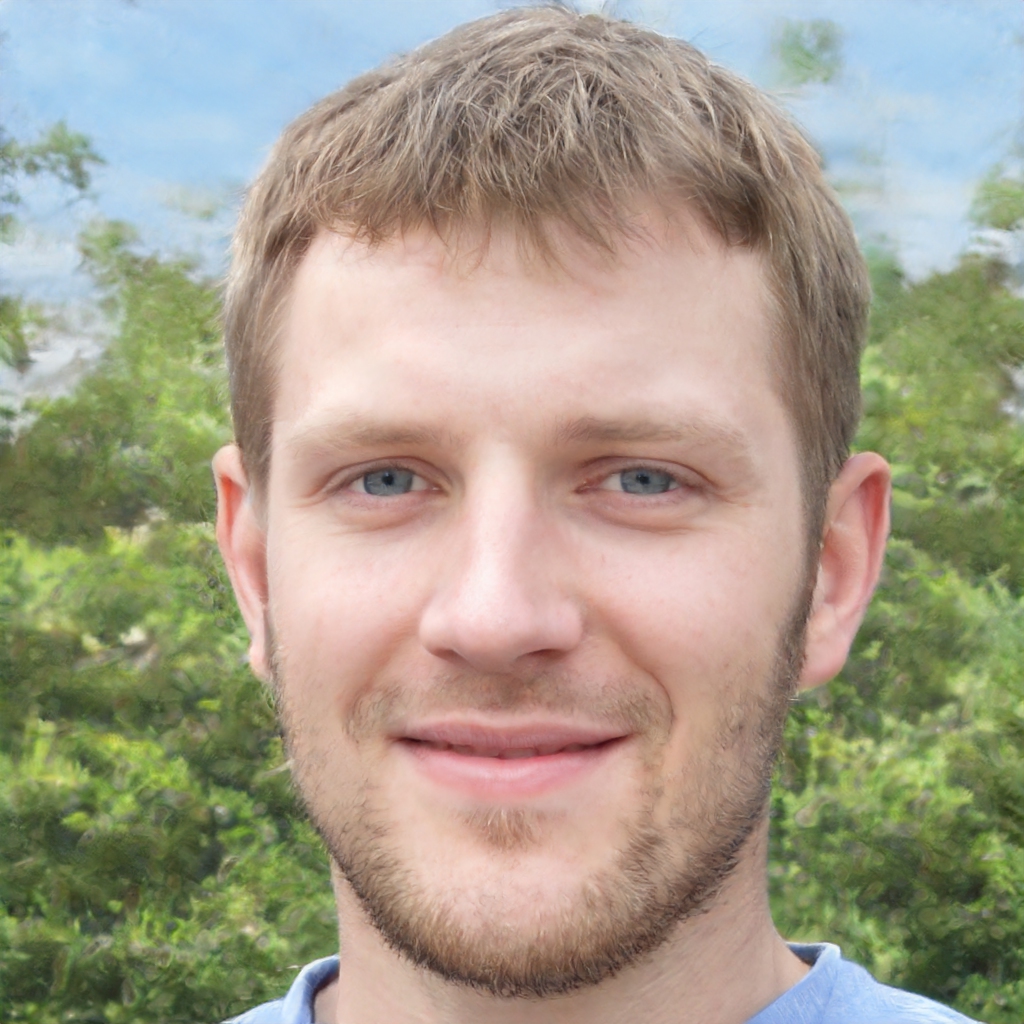 Experience is what matters at the end!!
Hi! This is Jacob Jay – founder of Keyboardgear.com! From childhood to adulthood, I've always remained passionate about IT, and the revolution in this industry, especially gaming on the PC can't go out of my way.  Since I'm an enthusiastic gamer, and I love to experience various gaming accessories, particularly mechanical keyboards, that really boost my gaming adventure manifolds. So, my nerve cells hit me to transfer my experiences into word form and share with others to identify the ideal keyboards perfectly fit for their gaming modes.
I know very well how hard it is to find the high-quality items available on the internet that ought to be exactly the same as seen as on the screen. But the counterfeiters have ruined the user's trust. As I have passed all such situations, I'm obliged to deliver the genuinity and express the same as what I am saying.
So, now, I'm working on the mission to provide very helpful and frankly but trustworthy reviews and guides about various mechanical keyboards, mouses, and other gaming accessories as per my personal experiences and sound knowledge.