Having your hands on the right keyboard is essential for gamers, developers, programmers, or computer scientists. Usually, people are stuck between the choice of having a mechanical board or a compact keyboard. In this situation, we recommend taking a look at 60% mechanical keyboards, which allow more mouse space and offer perfect navigation and browsing without any inconvenience. In our opinion, a best 60 keyboard is an ideal option because of its portability, versatility, convenience, and durability. These keyboards can perform a range of functions in less possible time because of fast response rates.
In today's market, you see thousands of keyboards under the same category. But, every product is not the same or equally performing. It is hard to make the best choice and select one out of thousands. But, don't worry because we have already done that for you. This article will discuss the top ten best 60 keyboards that are readily available on Amazon. So let's not wait more and dig into the further details!
Best 60% Keyboards Overview
10 Best 60% Keyboards Review
1.Razer Huntsman Mini – Mechanical Mini Keyboard
Comprehensively, the Razer Huntsman mini keyboard is the best 60 keyboard that offers PBT keycaps made of high-quality plastic. These keycaps are not found in most of the keyboards available in the market. Additionally, it is a lightweight keyboard and offers a standard layout that is easy to use and handle. We must say that it is a user-friendly and efficient working keyboard.
The Razer Huntsman Mini is the latest mechanical keyboard by Razer manufacturers. It is the best 60% mechanical keyboard with a compacted design. It has a standard layout with PBT keycaps which are strong, resistant, and highly durable. The keyboard is expensive but offers premium features. You can avail of this mechanical keyboard in two color schemes, i.e., black or white, with two switch options. In both colors, the keyboard looks decent and visually aesthetic.
Furthermore, the Razer Huntsman Mini has optical switches. The optical switches are always preferred because they require light spring force and perform actions very fast. Moreover, the layout is equipped with RGB lighting, which makes the keyboard visible in the darkroom. The backlit feature is very demanding and important to consider if you're a programmer or gamer.
This best 60 keyboard is a perfect choice for gamers because of its great performance and faster response rates. Also, it has a detachable USB type C cable on the right side which provides connectivity. When it comes to design and layout, the Razer Huntsman Mini is an exceptional choice.
What We Like?
High-quality keycaps
Standard layout
Cable is detachable
Lightweight
Kickstand is adjustable
2. DIERYA DK63
In general, the DIERYA is another best 60 mechanical keyboard that offers a good range, making it compatible with gaming from a distance. It is a rechargeable wireless keyboard that is based on new technology. It works with computers, Mac books, and androids. Along with that, it comes with a one-year warranty by manufacturers.
The Dierya 60% mechanical keyboard is a wireless board that has a top-notch 1900 mAH rechargeable battery. It offers good battery timings, which are rare to see in such devices. Mostly, gamers don't prefer wireless keyboards because of the range issues, due to which there is a risk of losing the connectivity at any time. But, with the Dierya gaming keyboard, that's not the case! It offers an approximately 10 meters connectivity range which is good enough for keyboards.
The best thing about this wireless keyboard is that you can connect it to three different devices simultaneously. If you have more than one PC in your setup, this keyboard is wonderful for you because of its versatility and multiple connectivities. Besides, it is a portable keyboard with an overall ultra-compacted layout with the following dimensions: 12 x 5.5 x 2 inches. These features make it extra convenient for multiple platforms of gaming and processing. It is easy to carry and use.
If you want a stylish keyboard, then the DK 63 is a great selection. It presents eight different RGB lighting effects, including red, yellow, green, purple, blue, white, light green, etc. A combination of these effects and different modes like wave mode, aurora mode, reactive mode, and ripple mode makes it the best 60 keyboards.
What We Like?
Good Range
Powerful Rechargeable battery
Highly compatible
Convenient
Good warranty
What We Didn't Like?
Paint quality could be improved.
3. DREVO Calibur V2
Altogether, DREVO is the best 60% keyboard for gaming that offers a user-friendly design. It comes with an ergonomic layout with good transparency so that programmers can understand and perform the functions quickly. It is a perfect choice for gamers because of its technology, stunning backlit, and customizability.
The DREVO Calibur V2 is a wired 60% keyboard that offers Outemu switches. These switches outperform the other usual switches. It holds dual-style options. This is a decent-looking keyboard with the following dimensions: 14.5 x 6.5 x 2 inches in the context of design and layout. It also has RGB LED lighting that enhances the brightness and customizability of the keyboard.
This best 60 keyboard is based on top-tier gaming technology. Ghosting is a common problem in keyboards caused when users press multiple keys simultaneously, due to which keyboard keys stop working. The anti-ghosting feature resists this problem. This feature is important to consider if you're a gamer because ghosting will distract your concentration from the game.
The DREVO mechanical gaming keyboard has a very unique compacted design. The design has FN and INS keys. If you're a dual user and have to connect your keyboard with MAC and Windows, then this best 60 keyboard is a perfect option. You can switch between Windows and MAC by pressing FN and TAB. Generally, it is a user-friendly 60% mechanical keyboard.
What We Like?
Ergonomic layout
RGB lighting
Anti-ghosting specification
Good Transparency
Perfect for gamers
What We Didn't Like?
Compatible with PC software only
4.Drop ALT Mechanical Keyboard – Best 60 Keyboard For Gaming
Overall, the Drop ALT mechanical keyboard comes in an aesthetic layout that looks quite decent. It is effortless to operate, even for beginners. The design is compacted but not the features. It offers you multiple ports and connectivity options, shortcut and secondary keys, and much more. It is a complete package mechanical keyboard in today's market.
The first product on our list is the Drop ALT mechanical keyboard! It is a popular keyboard manufactured by a trusted electronics brand called MassDrop. It comes with a high-profile and low-profile layout. High profile design refers to plastic casing of keyboard keys, while low profile refers to short switches and compacts keyboard body. This mechanical keyboard has a setup of 67 total keys with the dimensions of 12.7 x 4.4 x 1.25 inches. It weighs 1.53 pounds. Overall, it is a compact yet user-friendly option.
The Drop ALT has an RGB system that provides backlighting to the keyboard. This option is highly demanded because it allows users to work conveniently in dark rooms or at night. It also contributes to the aesthetics of a mechanical keyboard. Moreover, the Drop Alt keyboard has a decent design. The keycaps provide two-toned visuals which look quite attractive. Conclusively, it has a beautiful design and basic layout, which is easy to understand for every level user. Over and above that, the Drop ALT supports plate-mounted switches. If you're searching to replace switches, then make sure to consider this feature. Besides, if you're a programmer or developer, then it is important to consider the connectivity option so that the keyboard will connect to your setup. The Drop ALT has USB – C port, QMK compatibility, and much more, making it the best choice.
What We Like?
Offers RGB lightning
Dual USB-C ports
Premium build quality
It has QMK software
Looks decent
What We Didn't Like?
Not affordable for some buyers
5.RK ROYAL KLUDGE RK61
In a nutshell, the RK Royal Kludge is the best 60 percent keyboard that offers wireless connectivity. It has perfect monochrome backlit, making it a perfect choice for gamers and programmers who have to work day and night. The best thing about this mechanical keyboard is that it is not very expensive. So if you're a learning level gamer, then you should consider this amazing product.
Here comes another best 60 mechanical keyboard called RK Royal Kludge keyboard. This wireless mechanical board is designed for gamers. It has Outemu switches which are comfy and effective for gaming. It works with backlighting and is better than other ordinary switches. The keyboard follows the following dimensions: 13 x 6 x 2 inches. It is an ultra compacted board with a total of 61 keys setup. It is comfortable and convenient to use.
The RK-61 is the best entry-level 60% mechanical keyboard. It boasts consistent connectivity, including Bluetooth wireless option with low latency. The Bluetooth option makes the connectivity easy and simple in wireless boards as the advanced computers or laptops already have built-in Bluetooth, so you just need to open it from settings, and you're done.
Also, this best 60% keyboard for gaming will maximize your total productivity. Another thing which we like to appreciate about this wireless keyboard is that it has good battery timing. A 1450 mAH battery is installed in this best 60 keyboard which lasts for almost 15 hours which is enough for continuous working.
What We Like?
Affordable keyboard
Long battery life
Offer Bluetooth connectivity
LED-backlit
Best-suited for gamerst
What We Didn't Like?
Backlight is mono-colored
6.MOTOSPEED Mechanical Keyboard
Substantially, the Motospeed is the best 60 keyboard that has multiple effects and various colors. It is a popular item in the market that has covered various positive customer ratings. The best thing about this keyboard is that it is durable and constructed with premium materials. The durable switches make it a perfect option to have for high-end developers.
Here comes a top-notch dual mechanical keyboard! It provides you both options: wired or wireless, so that you can choose one at your convenience. Besides, in terms of appearance, it is a slim keyboard which is beautifully designed. The thin keyboards are trendy these days and also expensive. It is light in weight and has the following dimensions: 11.5 x 4 x 2 inches. It is constructed with premium quality materials which contribute to its high durability and resistive properties. If you're a traveler or have to do some office work, then you should consider this best 60 keyboard because it is portable and convenient to carry and use.
The MOTOSPEED mechanical keyboard has a built-in 1300 mAh battery which allows you to work for 10 hours straight. For some, this battery timing is not too good. But, because you can also switch it to the wired option, this is a considerable choice. It has 480 hours of standby time. The standby time is actually the low power mode.
Additionally, it is a compatible keyboard that works perfectly for MAC OS, MAC X, Windows 10, Windows 8, Windows 7, or Windows VISTA. The best thing about this keyboard is that it has 12 months free warranty. In case you don't like the product or find it a good choice, you can also return the product in thirty days and get your money back.
What We Like?
Wireless connectivity option
Led backlit keyboard
Trendy product
Durable switches
Work perfectly
7.CORN Anne Pro 2
All-around, CORN Anne pro 2 is the best 60% gaming keyboard that is designed for heavy processing. It is designed with new technology and can respond to the given commands in no more than 1ms. The fastest response duration makes it the best choice for gamers and developers. We don't suggest this best 60 keyboard for beginners because of its tricky setup.
The CORN Anne pro 2 is the best 60% mechanical keyboard for gaming. It has Cherry Mx switches which are smooth on touch. These switches are made of sturdy materials which are durable in nature. In the context of the layout, it comes with the following dimensions: 13.5 x 6.5 x 2 inches. It has arrow keys, functions keys, and controls, which function perfectly. However, the setup is a little tricky and not best-suited for learners.
Besides, this best 60 keyboard is a wireless device with a Bluetooth system. It is equipped with a 1900 mAh battery which offers up to 10 hours of continuous usage. Also, it has on and off switches for low battery usage. The best thing about this keyboard is that it is highly compatible. You can connect it with MAC, Androids, Linux, and windows. It is an ideal choice for gamers.
Over that, the Anne Pro 2 is a customizable keyboard. You can fit the switches of your choice on this keyboard like Cherry, Galeron, or Kailh. The compactness, convenience, and unrivaled flexibility make it an extraordinary keyboard that fits in the category of best 60% mechanical keyboards for gamers.
You my interested to read about: Best One Handed Gaming Keyboard
What We Like?
Very responsive
It has Arrow keys
Bluetooth technology
Wireless
Dual styles options
What We Didn't Like?
Setup is tricky for beginners
8.KeyboardMagicforce by Qisan
When it comes to the best 60 keyboard, looks and appearance are not the priority, but performance is! The Magic Force is the best gaming keyboard that is a very responsive and effectively working device. It deals with powerful controls and has different ports and connectivity options, making it a suitable product for everyone. If you're a beginner or learner, you can definitely spend your money on this best-performing product because it is easy to understand and has a fundamental layout.
The Magic Force is another masterpiece keyboard. It offers a mini design with a total of 68 keys. It is better than its market competitors because it has vast specifications and is based on the latest technology. This keyboard has Gateron Brown switches. The Gateron switches are the user's favorite because of their decent quality. These switches are best-suited for both gaming and typing.
We picked the Magic force because of its ergonomic setup. It is made of good quality aluminum material which contributes to its durability. It is soft on touch and convenient to carry and use. If you're searching for the best wired 60 keyboards, then Magicforce would be a great preference.
The best thing about this extraordinary functioning mechanical keyboard is that it is not too pricey. But, that doesn't affect its performance or quality. It is the best option if the price is your priority. Moreover, it has a good lighting system that is also adjustable to customize the accurate brightness as per your convenience.
What We Like?
Powerful
Great multimedia controls
Adjustable lighting
USB port available
Easy to understand
What We Didn't Like?
Comparatively not attractive
9. Cooler Master Mechanical Keyboard
In short, the Cooler Master is one of the best 60% mechanical keyboards on our list that is constructed with durable and high-quality aluminum material. It is particularly designed for gamers and high-end developers. It offers a vast range of specifications which make it able to deal with excessive programming or functioning.
The Cooler Master is a wireless 60 keyboard that is made for gamers. In the context of gadgets like PCs, laptops, input or output devices, it is always a good idea to spend your money on gaming devices. The reason is that gaming devices are typically more convenient and offer high-end performance because they are installed with heavy processors and advanced technology. The cooler master is totally an example of an all-in-one deal because it is the best performing, efficient and durable. There is a lot more to discuss about this masterpiece so let's begin!
This best 60 keyboard by Cooler Master is slightly contoured. It has a flat layout with dual keycap sets. The profile is somehow similar to the traditional keyboards, so it will be easier to understand and use for beginners. It has the Cherry MX switches which are known for their precision and greater durability. The users actually appreciate the longevity and strength of these switches. In this keyboard, switches are embedded to reduce the travel distance and increase the accuracy.
What is more? The Cooler Master is made up of good quality aluminum material. The keyboard is not only smooth in touch but also very durable. If you are not interested in purchasing the keyboard repeatedly, then the Cooler master is a trust-worthy choice.
What We Like?
Great build quality
Bluetooth connectivity option
Perfect choice for gamers
Durable
What We Didn't Like?
Charging issues need improvement
10. Happy Hacking Keyboard Lite2 – Best 60% Mechanical Keyboard
All-inclusive, the Happy Hacking keyboard is a luxury board that is designed for high-end gamers and programmers. It is an expensive model that is not recommended for beginners. We will like to appreciate its exceptional performance and speed. It is comfortable to work on, and the layout is overall decent and stylish.
Presenting you another top-notch 60% mechanical keyboard that is manufactured by a popular brand called Fujifilm! The Happy Hacking Keyboard Lite2 is a classical design keyboard with a top and bottom case. It follows the top-grade PBT keys, which are mechanically strong and resistant. You cannot find these keys in normal keyboards because the PBT keys are expensive and more resilient. We always prefer PBT keys because of their strength and durability.
The Happy Hacking has a setup of 60 keys on the following dimensions: 12.8 x 5.8 x 2.2 inches. It weighs 1.6 pounds. This layout and configuration are neither compacted nor too large. Beginners may find this keyboard a little bumpy, but that totally depends on the placement of your fingers. In total, it provides good comfort, keystroke precision, and the highest tactility. The best thing about this keyboard is the speed. It has the fastest response time, which makes it a perfect choice for programmers and developers. We don't suggest this best 60 keyboard to beginners as it is not for basic working.
What We Like?
It offers topre switches
Best suited for programmers
Gives high-end performance
Great build quality
Comfortable to use
What We Didn't Like?
Not an option for everyone
FAQs about 60 Keyboard
Is a 60% keyboard good?
According to our research, the 60% mechanical keyboard is ideal for those who are into first-person shooters. It includes all the essential keys and has a very compacted style. You can combine the Fn keys with appropriate keys to request different functions through these keyboards. In conclusion, the best 60 keyboards are more convenient and durable.
What is the best budget 60% keyboard?
We have reviewed the best 60% keyboards in this article. If the price is your priority, then you should consider the Magic Force keyboard and Motospeed keyboard in our list. Both of these best 60 keyboards are cheap but boast the best performance.
How many switches do you need for a 60 keyboard?
The number of switches depends upon the layout. Typically, the best 60 keyboards have sixty keys. The most common number of switches is 61. But you can also have some extra switches and make it a 65 switches keyboard.
Final Words On 60% Keyboards Review
In the end, we come to know that the 60% keyboards are a great option for those who need a compacted style product with a mechanical feel. The difference is just the number of keys, not the functions as a normal full-sized keyboard has 104 keys in total, but a best 60 keyboard usually has 61 keys. It is 60% the ordinary keyboard size, but it does not sacrifice the performance and functions. There are plenty of facts why you should switch from a standard keyboard to a 60% mechanical keyboard. You just need to go through this article to find the best choice for you. However, if you're running low on time, then you should consider this summary of our top three picks:
Happy Hacking Keyboard Lite2 because of its high-end performance. It is suitable for long-term usage and a comfortable option in the market.
Magicforce by Qisan because it is budget-friendly. It is a powerful keyboard with great multi-media controls, an adjustable RGB system, a USB port, and much more.
All the aforementioned products are great in performance and made of premium materials. These are best for gamers, programmers, and high-end developers. Before purchasing one, you have to consider your use and preferences first.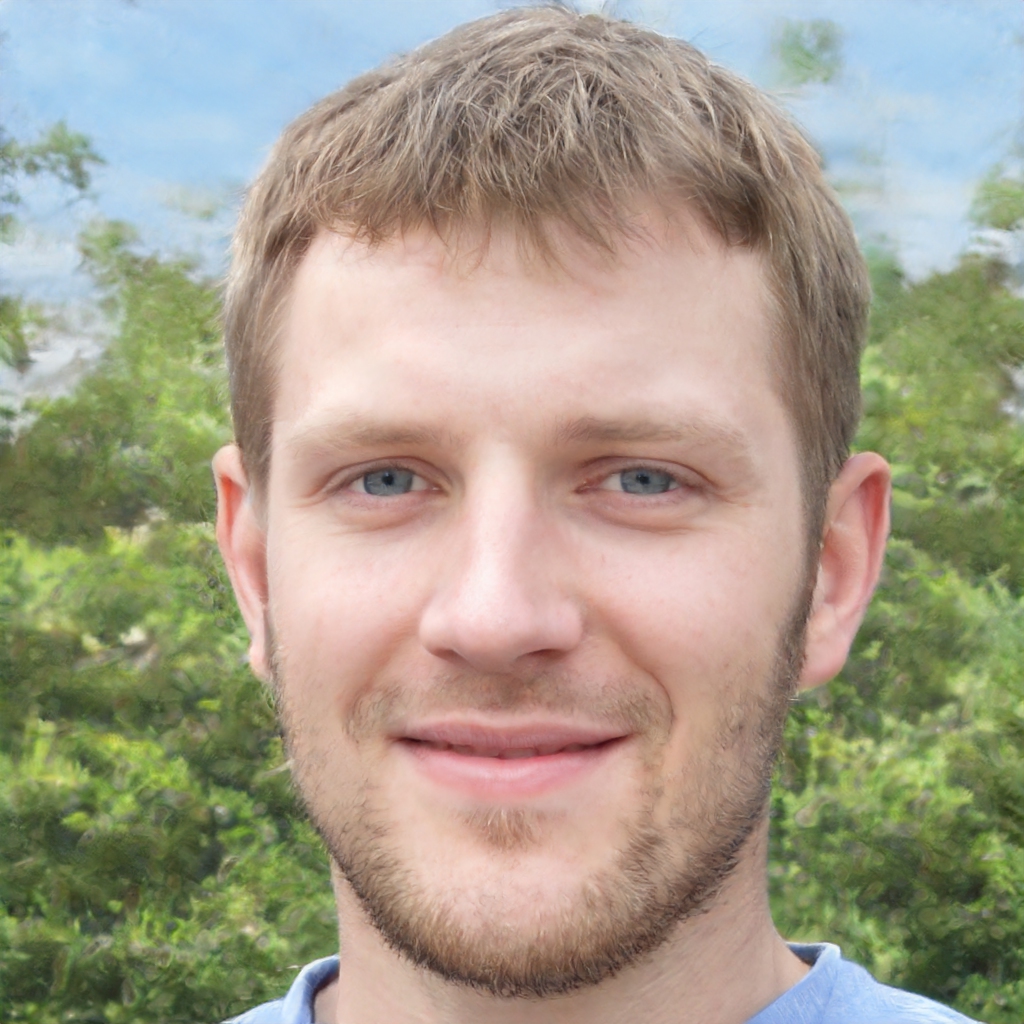 Experience is what matters at the end!!
Hi! This is Jacob Jay – founder of Keyboardgear.com! From childhood to adulthood, I've always remained passionate about IT, and the revolution in this industry, especially gaming on the PC can't go out of my way.  Since I'm an enthusiastic gamer, and I love to experience various gaming accessories, particularly mechanical keyboards, that really boost my gaming adventure manifolds. So, my nerve cells hit me to transfer my experiences into word form and share with others to identify the ideal keyboards perfectly fit for their gaming modes.
I know very well how hard it is to find the high-quality items available on the internet that ought to be exactly the same as seen as on the screen. But the counterfeiters have ruined the user's trust. As I have passed all such situations, I'm obliged to deliver the genuinity and express the same as what I am saying.
So, now, I'm working on the mission to provide very helpful and frankly but trustworthy reviews and guides about various mechanical keyboards, mouses, and other gaming accessories as per my personal experiences and sound knowledge.